Bonded and Insured Home Painting Company

The Local House Painters To Call Any Paint Job! Any Size!

Bare wood painted, new construction painting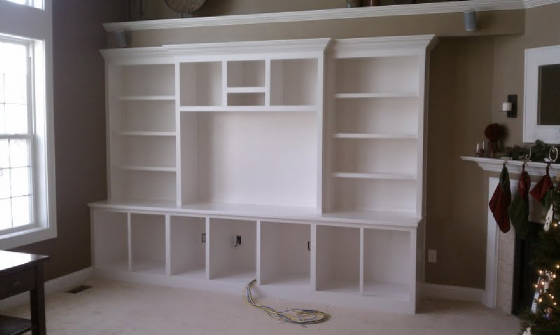 Painting Services and Customer Satisfaction is Our Goal!!!
CLICK HERE TO EMAIL US ABOUT YOUR PAINTING PROJECT!
Painting Tips:
When summer starts approaching, along with the heat from the hot summer sun, thunder storms or hail storms. Now is the time to check you home exterior for any signs that it is time to paint. First look for signs of paint fading, that is the best time to consider repainting your home. The sun rays will continue to fade the paint and then left untreated, without a new coat of paint, the sun will keep damaging your painted exterior. Next comes the paint bubbling up from underneath and then the cracking paint begins. Once exterior paint is cracked moisture gets in, and is held in behind the paint that is cracked and begins to damage your wood. Left untreated the paint will start to peel leaving wood openly exposed to the elements and more damage occurs. A new exterior home painitng is the least expensive way to maintain the beauty of your home while avoiding more very costly repairs.
We offer a guarantee on workmanship on most painting services.
b2bYellowpages.com
-
Free listing allows buyers and sellers
to quickly locate or advertise products
services to and from other businesses.